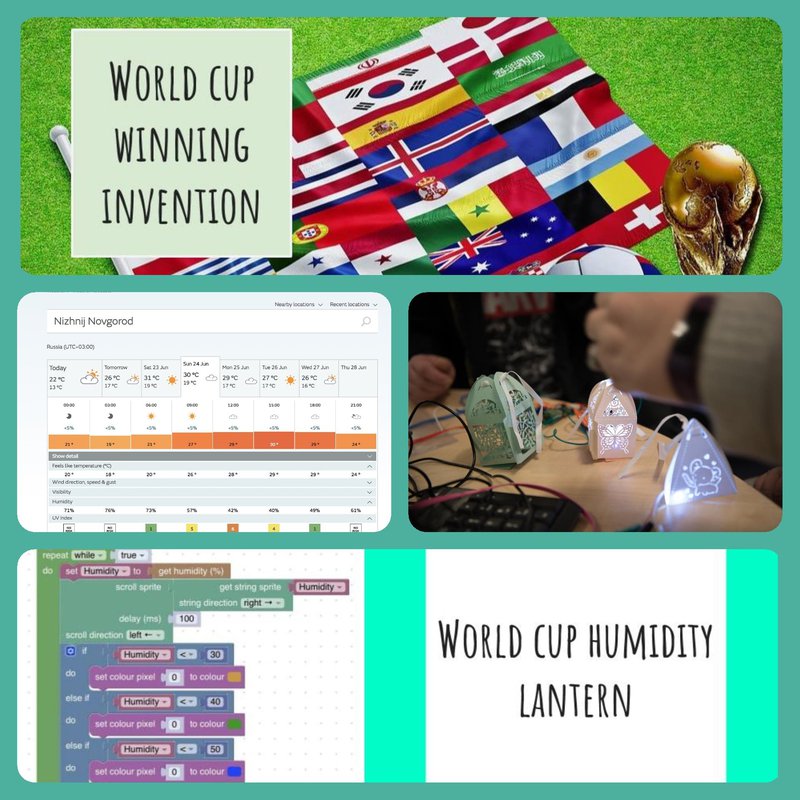 An exciting finale to our latest 'Internet of Curious Things' programme funded by the Engineering Education Grant Scheme.
Carr Manor Community School in Leeds hosted a World Cup themed event to inspire young digital makers, linked through the Year of Engineering initiative and their season of Sport in Engineering.
As an 'all through' school, providing an education for children from the age of 4 to 19, their set up is fairly unique and gave opportunities for peer mentoring activities throughout the day alongside paired programming tasks.
Children from Years 5 and 6, and different schools, took part in design challenges to invent new goal line technologies for the tournament. Their focus was on improving football performance and making a difference to a team's success.
Research centred around data-driven decision making, with global environmental comparisons using the Met Office website. Groups explored the possible effects of weather conditions on players and developed their own solutions to become a football manager's '12th player on the pitch'.
Year 5 pupils creating new goal line technologies today in Computer Science. Some future engineers in the making! Thank you @cgarside for inspiring our pupils. @FDNdigicreate #Engineering #WorldCupTechnology pic.twitter.com/kbphITBZHg

— Carr Manor (@carr_manor) June 21, 2018
A few more details about the day below, from one of the school's digital media and liaison teachers, and taken from their internal newsletter:
"Year 5 spent the morning programming environmental sensors on Codebugs to make a humidity detector.
They were set the challenge to invent a new sport technology that would immediately sense the humidity and activate a light based on the reading. This would alert athletes that a break was required and allow them to take in fluids to ensure maximum performance.
Year 5's had a great time exploring how the Internet of Things can connect athletes and make a difference. Some of the Year 5's displayed such great work and ideas that they stayed on as mentors for a Year 6 who were visiting in the afternoon!"