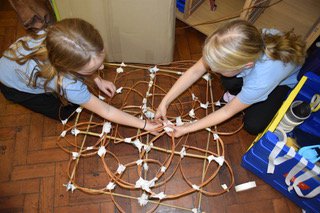 Our recent collaboration with Junction Arts had the fundamental aim to inspire a young generation of creative digital makers. Under the theme of connecting landscape and technology, this group of Y5 children engaged with digital experiences to connect, explore and imaginatively share the physical heritage around Bolsover, in Derbyshire.
.@JunctionArtsUK pic.twitter.com/jiit0TACYN

— Junction Arts (@JunctionArtsUK) November 25, 2017
Embracing Bolsover Castle as a learning environment, and with innovation as another strand, the children engaged with heritage to create digital lanterns. Storytelling activities were based on local Masque Balls of yester-.year.
Young makers built and illuminated their willow lanterns with Codebug and Colourstar, ready for their collaborative pieces greeting all visitors of the Bolsover Lantern Festival to the Castle on the evening of the parade.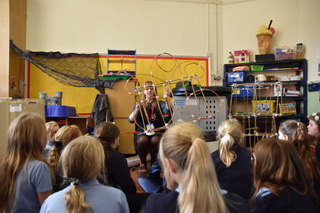 Introduction to lantern design and construction with willow and reeds.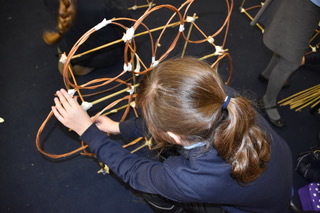 First team building challenges accomplished.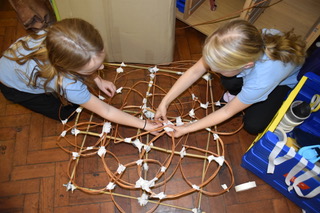 Coding the sequence of lights to create a digital storytelling piece using local heritage as the focus.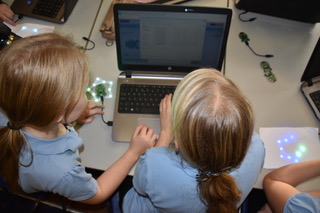 Time even to share and evidence progression of programming with other teachers at school, and lend a bit of student voice to support more computing activities across the curriculum.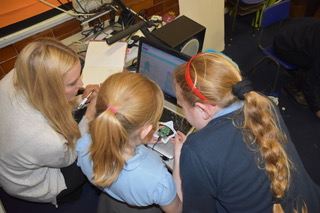 Design Challenges:
Next stage glue :)
More glue!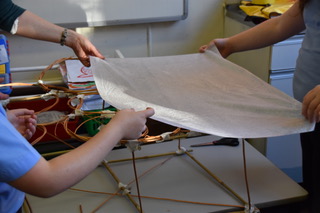 Final testing before castle installation: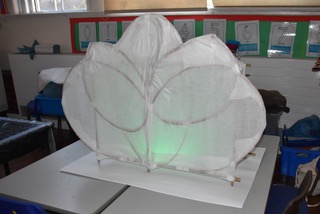 Powerbanks for external display
#ThisGirlCodes @_codebug colour stars ready for our Yr5 #NewBolsoverPrimarySchool cloud sculpture installation at @EHBolsover during our Bolsover Lantern Parade 25 Nov #BolsoverLanterns @ace_midlands #ThanksToYou @alloverbolsover pic.twitter.com/wDjinaZYux

— Junction Arts (@JunctionArtsUK) November 24, 2017
Bolsover Lantern Parade on Saturday 25th November 2017:
Bolsover, you're all winners! Thank you to all the hundreds of brilliant lantern makers & the thousands of people lining the streets to watch the magical parade! We may be hosts but the talent is all yours #BolsoverLanterns @artsderbyshire @BolsoverDC @D_Times @ace_national pic.twitter.com/jNbfMrKRL2

— Junction Arts (@JunctionArtsUK) November 25, 2017