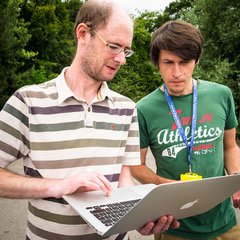 Alongside extending learning programmes and professional development activities, we've also been working with the STEM Ambassador Hub Trans Pennine to develop more opportunities to inspire young people exploring STEM futures during 2018.
Government announces landmark campaign to inspire the next generation of engineers https://t.co/18UHaciOQD #YoE #inspireanengineer pic.twitter.com/kiKDMDHKLj

— Year of Engineering (@YoEgovuk) November 16, 2017
January will see the launch of The Year of Engineering and we've committed to including and promoting the support of STEM Ambassadors in each of our programmes.
That'll include activities across all of the STEM disciplines and introducing role models in our formal, informal and community learning settings.
STEM Ambassadors are volunteers from a wide range of STEM-related jobs and disciplines across the UK. They offer their time and enthusiasm to help bring STEM subjects to life https://t.co/gl0RUS1myR pic.twitter.com/h1JOUU7mWS

— STEM Learning (@STEMLearningUK) December 21, 2017
We know that their contribution will positively impact on the perception of STEM careers for some young people and equip them for future roles in a digital and STEM world.
Making connections with our own lives and considering real world applications is at the heart of each of our digital making activities, so we're excited to be collaborating with Ambassadors to enrich STEM learning and inspire the next generation.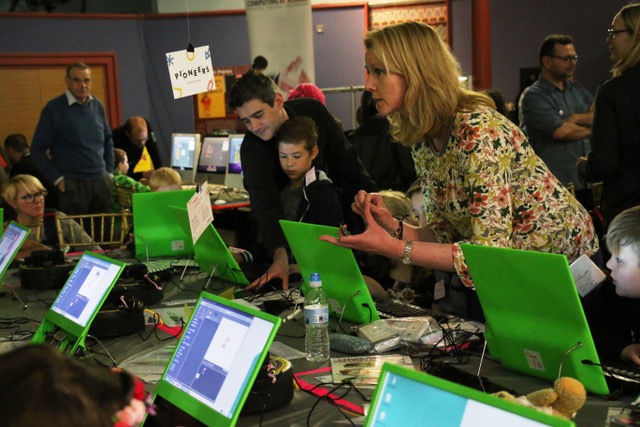 (Image taken by Maria Spadafora at Make Believe event in Leeds, April 2017)
Moreover, it's also our time to commit to the STEM Ambassador programme and volunteer to share our own experiences and passions for STEM futures.
First induction starts in January, and we're hoping to add to the impact of over 30,000 current STEM Ambassadors soon after!
We're so excited for #YearOfTheEngineer! Join us for a special #engineering #networking event for #teachers and #STEMAmbassadors on 29/1/2018 @msimanchester. Find out how #engineering links to all aspects of the #curriculum! Get your #free ticket here: https://t.co/VcnQFBYTT1 https://t.co/nCHHRzeTka

— STEMteamHUB_TP (@STEMteamHUB_TP) December 20, 2017
Headline image by Jerome Whittingham @photomoments