Continuation of This Girl Codes with Junction Arts in Chesterfield saw us extending digital making activities with the same group of Year 5 children.
In November 2017 the group collaborated to build lantern installations for the Bolsover Parade at the castle, using Codebug and LEDs to illuminate the entrance for visitors. Stunning displays shown on the video below, if you didn't get chance to see them:
This time the girls worked in pairs to link heritage with STEAM to produce light boxes inspired by a visit to Bolsover Castle.
Stunning work produced by our Yr5 girls from #Bolsover today & a fitting end to this part of our #ThisGirlCodes project. Details of exhibition & new activities to follow soon. @EmpowerWithTech @EHBolsover @cgarside @BolsoverDC @Bolsover_Civic pic.twitter.com/y1jbQDN5fF

— Junction Arts (@JunctionArtsUK) February 9, 2018
How amazing to attend a school at the foot of the castle and to "take Science, Technology and History into the C21st through Art" as one of the groups commented.
This might just become our new definition of STEAM 😀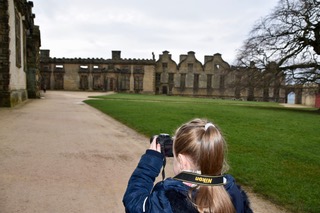 The children led their own research using local heritage and the castle itself to incorporate images and layers into their final pieces.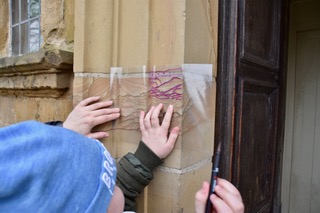 Technology included wearables and strings of glowbugs coded into patterns to suit their architectural themes.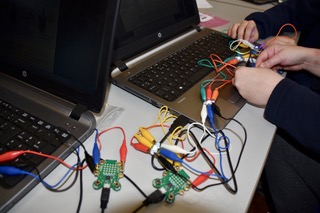 The lightboxes will be displayed at the castle for peers, the local community and visitors to Bolsover to discover.
Last week we shared our #STEAM approach at #thethingsconference.
This week we've collaborated again with @JunctionArtsUK, so here's a snippet of castle visualisation projects from the 9 year olds.
What's next? Understanding data with #LoRaWAN.#ThisGirlCodes @thethingsntwrk pic.twitter.com/auJTAHGaHl

— FDNdigicreate (@FDNdigicreate) February 9, 2018
Look out for more news about projects for the next stage of #ThisGirlCodes.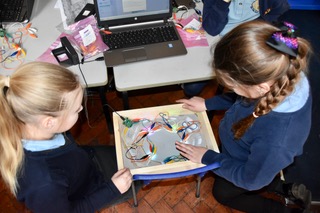 Some of the beautiful drawings from our trip to @EHBolsover today by Yr5 girls from New Bolsover Primary School. Going to inspire out light boxes tomorrow. #ThisGirlCodes @JoannieDixon pic.twitter.com/blDl5utnsN

— Junction Arts (@JunctionArtsUK) February 8, 2018