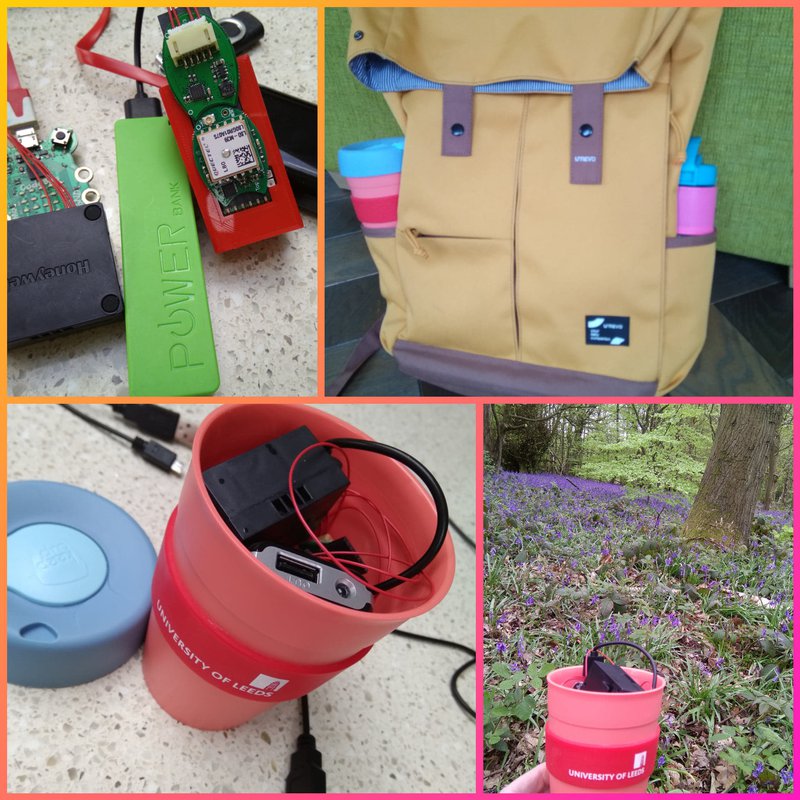 Claire's university rucksack has generated a bit of interest this academic year, but it's the projects that it's been holding since Christmas that we're ready to share.
Air quality sensors added to the Internet of Curious Things learning programme have added another dimension to real world relevance and linking to local and global problems.
Our workshop for families during the Leeds Digital Festival was a chance for everyone to participate in building digital projects with an introduction to data science as we mapped the location information and level of particulate matter after a walk in the park. Groups used the TRIOT board to collect data and share through Open Maps, showing different routes from another activity with Moortown Living Streets and their mapping of particulate matter below: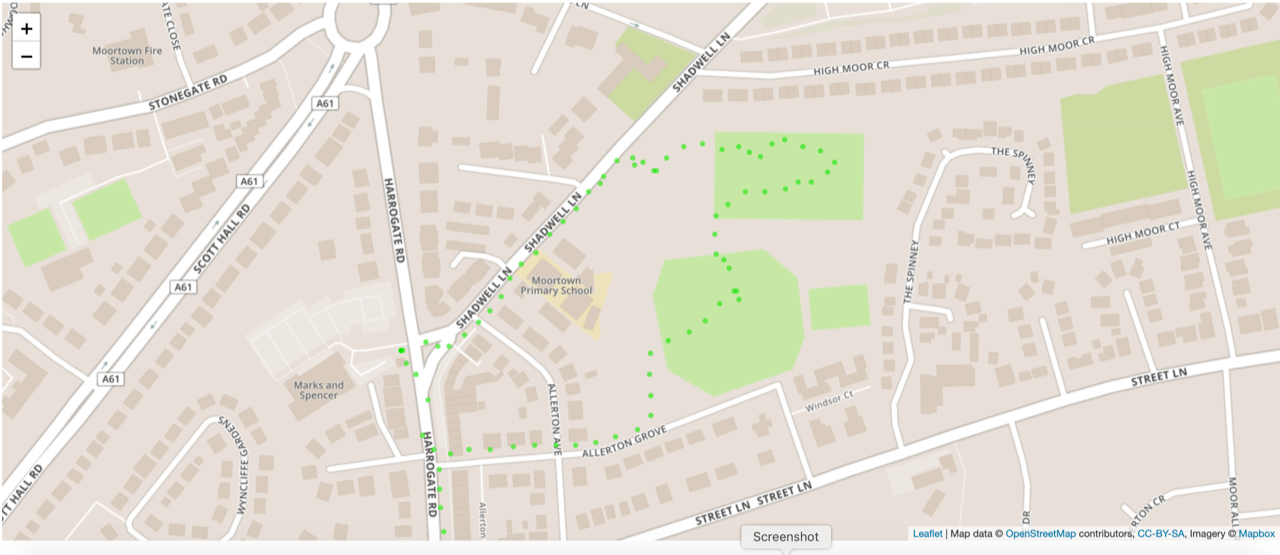 However mapping healthier routes to campus, and evidencing changes in data from switching to off-road routes, has been part of another on-going wellbeing project. When data privacy with GPS tracking got personal, we looked towards another application to view live air quality data instantly on a wearable device.
Working with the Living Streets Moortown team has given another focus to community and school engagement programmes as we've supported their intention to encourage more people to walk to school.
This latest iteration supports decision making on those routes to school to monitor effects of proximity to the road, waiting as a pedestrian for a green light to cross the road or the impact on particulate matter readings if you find yourself close to an idling car.
Like us, they sometimes want to see the latest data at a glance and make a data-driven decision on the move.